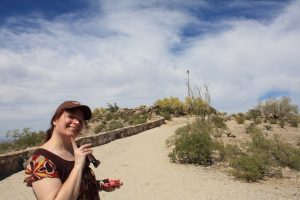 I received my education degree from Mercyhurst College in 1997 and my Masters degree in 2012 from Gannon University. I have taught in both the public and private atmosphere and I have been with Luther Memorial Academy since 2002. I have always taught 2nd or 3rd grade and love working with the families and students that walk through my doors.
I am married to a wonderful husband named Rick and he helps me coach and mentor the FIRST Lego Robotic team at Luther Memorial Academy. We have 3 children and 1 granddaughter. My daughter is the oldest and she and her husband live in Plum Township outside of Pittsburgh with our only grandchild, Alexandra Rose. Ali was born on October 16th, 2013. My oldest son, Adam and his wife, Shannon live in Phoenixville, a suburb of Philadelphia and our youngest son, Chirstopher lives in Monroeville in Pittsburgh.
Some of my favorite activities are reading, traveling, gardening, painting, playing my flute, camping and photography. I also have a horse named Annie and we do competitive Western Pleasure  shows, barrel racing and trail riding with Faith Haven Stables in North East.
My favorite sport is baseball and during the summer you can find me sitting at the Erie Seawolves games or at a Pirate's game. My husband  and I love to travel to different minor and major league ballparks to watch a game. I love learning about the Civil War and when I am not at a ballpark, I am traveling to different battlefields, especially Gettysburg.
I look forward to our 3rd grade year and count my blessings everyday for the gifts God has placed in my life.
Phone: 814.454.0106
Email: kevans@luthermemorialonline.org
Please make sure name is on all items.
Zipper (soft/nylon) lunch box with handle (instead of pencil boxes)
#2 Pencils (NO Mechanical) NO glitter on pencils
Crayons (No more than 24 count)
Washable markers
Colored pencils
Glue Sticks (NO liquid glue)
Scissors
An old shirt for Art class with name
One roll of paper towels
Two boxes of Kleenex
One container of Clorox wipes (no generic)
Two-2 pocket folders (Science/Social Studies)
5-Large books socks or book covers
Junk Drive for computer (4GB) (Flash drive, Scan Disk)
Assignment book will be provided (if lost, parent will be responsible to replace from office at $4 cost)
** Rulers, tape, white out, highlighters, pens, calculators, binders, and pencil sharper Will BE PROVIDED!!!
PLEASE DO NOT BUY.