Welcome back to school, parents!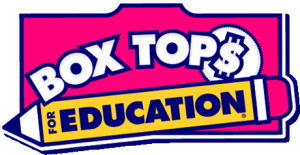 Clipping Box Tops is an easy way for you to help our school earn cash. Last school year, we earned $1,000!!! Just clip them out and drop them off in the collection box outside of the school office.
Are you a Box Tops member? Sign up at www.BTFE.com to stay updated on our school's earnings and find a full list of over 250 participating products. Members also receive exclusive coupon offers and recipes and can learn about extra ways for our school to earn more cash.
Thanks for your help!
Amazon Smile
If you shop at Amazon.com, Luther Memorial Academy can benefit! Simply login to your Amazon count at smile.amazon.com instead, and choose Luther Memorial Church as the organization you would like to support. We will receive a small %  of your purchases every time you shop using the smile.amazon.com URL with NO ADDITIONAL COST TO YOU!
GFS
If you shop at Gordon Food Service on Peach St. mention Luther Memorial Academy at check out and we will receive points on our account.